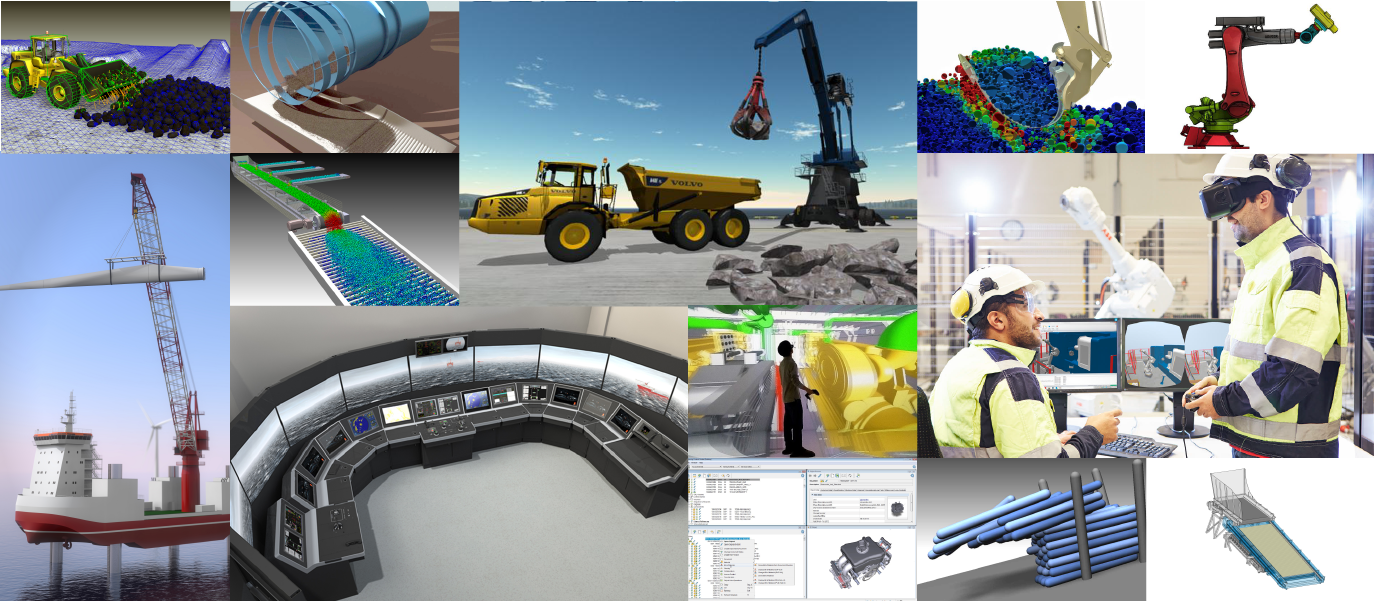 About us
Algoryx Simulation is a leading provider of software and services for visual and interactive physics based simulation. Algoryx provides products as,
AGX Dynamics
and
Algoryx Momentum
for the professional market and
Algodoo
for the education market. In addition, AGX Dynamics is OEM licensed and integrated into many end user simulation and simulator solutions, which are enabling for virtual training systems, and for simulation driven product and process development.
Mission
Our ambition is to offer the number one solutions for interactive multiphysics simulations in the world. We believe that visual and interactive multiphysics simulation is one of the true challenges in science, and a strong enabling technology for the industry, as well as for education, for many decades to come. Academic research is important to us, and we invite researchers, students and projects for close collaborations in strive towards finding new techniques, processes and products that excel over comparable solutions on the market.
Location
Our HQ office is located in
Umeå
.