Join our team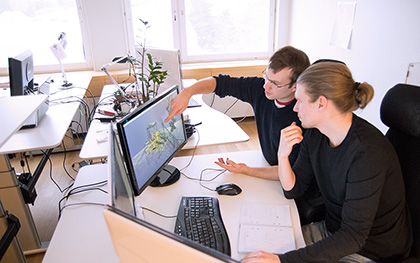 We're a growing company and we always look for talented people. We need
developers
that are good
programmers
and also know a good bit of
math, physics or 3D-graphics
. You are particularly interesting to us if you have also experience (perhaps a PhD) from using and developing simulation solutions for e.g.
realtime applications, vehicle dynamics, material handling, robotics, maritime engineering, CAD, CAE, CLM,
and
digital manufacturing
.
We need
sales and marketing people
that are grounded in science and technology so that they can understand and communicate our products and solutions on the global market.
We need
interaction designers
that can shape the future of the tools and workflows we develop. We need
CAE oriented engineers
that can assist our clients in getting the best out of our solutions.
We are hiring
We who work here
Tomas Berglund
Senior R&D engineer
Working as a software developer at Algoryx is a very interesting and stimulating job. There are always new challenges that allows you to grow and develop your personal capabilities in the area. The various projects that you work with often contains everything from modeling and the set up of physical systems to solve industry problems, to developing and programming to find new approaches and solutions. The fact that you also get to work with leading technology in the area is something that is very inspiring and fun.
E-mail: tomas@algoryx.se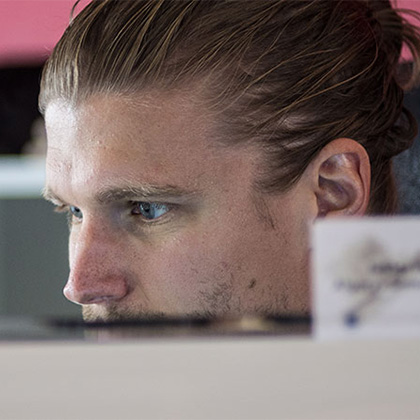 Niklas Melin
Senior R&D engineer
I have been a developer and consultant at Algoryx for over seven years and no two days are ever the same. One day you are abroad at a customer and plans for the future. The next day at the office in front of the computer developing algorithms that will solve problems for current or potential customers. The work is incredibly stimulating and rewarding as we often work with problems that no one in the world has ever solved before.
E-mail: niklas@algoryx.se