Algoryx Simulation AB announced today that it has extended its OEM license agreement with Rheinmetall AG.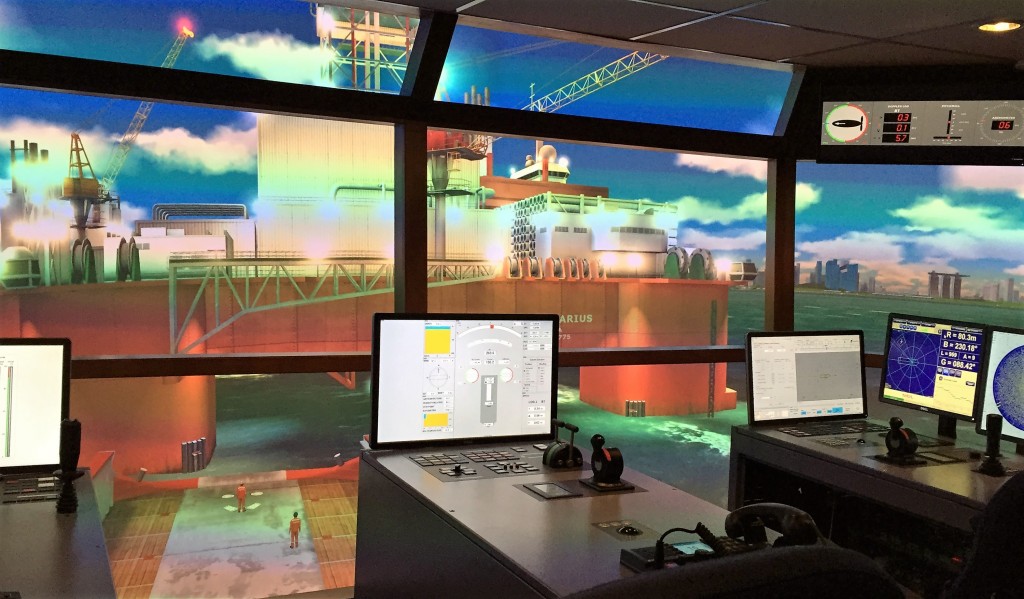 Umeå, Sweden. April 25, 2016.
Rheinmetall will be using Algoryx's technology AGX Dynamics in their simulators of cranes, anchor handling and vehicles, where accurate, stable and fast physics simulations are required to provide true-to-life operator training and engineering precision.
"The decision for the co-operation with Algoryx has been a success for us. The integration of Algoryx's physics engine AGX Dynamics has essentially contributed to reach a new level of fidelity and quality for our maritime simulation system. Furthermore, the competent and excellent technical support of Algoryx has allowed for a faster time-to-market for our new offshore simulation systems. We are looking forward to extend this co-operation on other fields of our simulation portfolio too", says Thomas Goldberg, Project Manager, Maritime Simulation, Rheinmetall AG.
"Rheinmetall is a leading provider of simulator systems and we are proud that they have selected our physics simulation engine AGX Dynamics as one of their core technologies," says Kenneth Bodin, CEO Algoryx.
---
About Rheinmetall
For nearly forty years, Rheinmetall Defence Electronics GmbH has offered an innovative, wide-ranging array of system solutions for nautical and shipboard technical tasks as well as special simulation-based training systems for merchant marine applications, civilian shipping and ground vehicles. For our customers, Rheinmetall is a reliable, technologically adept partner. The tangible customer benefit of our simulators is our foremost concern, backed up by a long-term commitment to service and support. Our core competency is the development, production and delivery of problem-solving simulation solutions, individually tailored to meet the exacting needs of our customers, which we then integrate into their training concept. Rheinmetall offers its customers solutions for every facet and phase of their projects, from conceptualization and planning to financing and the delivery of complete turnkey training facilities.
www.rheinmetall.com
About Algoryx
Algoryx is a global market leader in industrial grade real-time physics simulations for human-in-the-loop operator training simulators and simulators for engineering, design and virtual product development. Algoryx provides solutions to a wide range of markets including automotive, cranes and heavy equipment, automation and robotics, off-shore and maritime, bulk material handling and mining. Algoryx was established in 2007 and has its headquarters in Umeå, Sweden.
AGX Dynamics has a solid scientific foundation in physics, mathematics and computer science and provides a unique combination of compute performance, stability, flexibility and fidelity that enables entirely new business areas and use patterns for simulation.