Umeå, Sweden March 1 2022
Algoryx Simulation AB announced today that it's bringing AGX Dynamics to Unreal Engine. Supported by two Epic MegaGrants from Epic Games, the real-world physics simulations pioneered by Algoryx are available in one of the most advanced 3D creation tools on the market. This combination of industry-leading solutions will transform how the future is engineered.
Industrial-grade physics from Algoryx in Epic Unreal Engine
Algoryx is the world leader in simulating physics in virtual environments used for advanced engineering. Its flagship solution, AGX Dynamics, is the go-to technology for engineers and designers in industries ranging from mining, forestry and maritime to aerospace, robotics, construction and more. Integrating AGX Dynamics in Unreal Engine equips them with high-fidelity physics simulations in stunning 3D.
This integration will drive innovation in emerging fields, like autonomous systems. Machines controlled by AI can now be more reliably trained and tested with synthetic sensor data, including virtual cameras, anchored by accurate physics simulations. It stands to benefit traditional users of simulation technology, too. Immersive virtual environments underpinned by real physics will elevate the simulators used to train machine operators, increasing safety and efficiency in the operation of high-value machines doing high-value work.
For all companies, access to AGX Dynamics in Unreal Engine can displace legacy tools that keep engineering simulations an exclusive specialism, which can stand in the way of rapid innovation. This solution is practical for all design and engineering specialists, fostering cross-discipline collaboration along the entire development pipeline to accelerate innovation.
More than ever, industries are under pressure to stay ahead of the competition, adopt sustainable practices, and gear up for an AI-powered future. AGX Dynamics in hyper-real 3D unlocks the engineering metaverse where it's all made possible.
High-fidelity physics in hyper-real 3D
Bringing AGX Dynamics to Unreal Engine is the product of two Epic MegaGrants. Epic MegaGrants is a $100M program supporting developers, entrepreneurs and businesses to expand the capabilities of Unreal Engine.
According to Sébastien Lozé, Unreal Engine Business Director, Simulation the integration enhances Unreal Engine in unprecedented ways for simulation: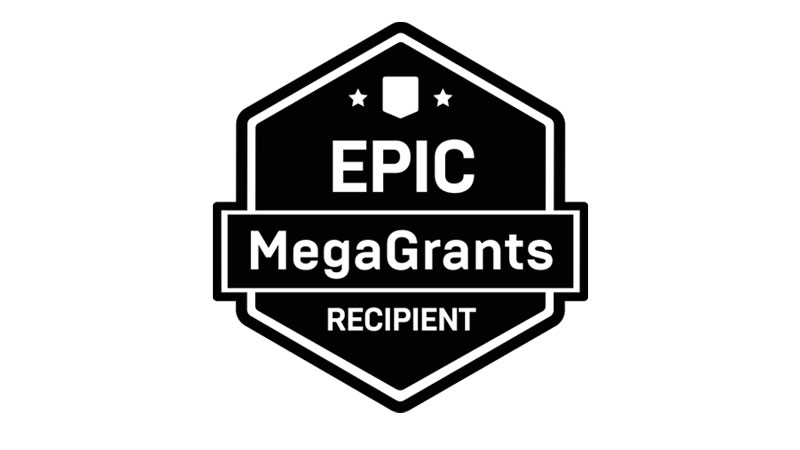 "The Algoryx team has built a very comprehensive plugin that will further meet the distinct needs of Unreal Engine users, complementing Unreal's cutting-edge features, tools and rendering capabilities with specialised, high-fidelity physics from AGX Dynamics as part of their workflow. We're proud to have the opportunity to help accelerate this integration through Epic MegaGrants, expanding access to highly accurate physics and enhancing the authenticity of digital twin applications."
Algoryx CEO and Co-founder Kenneth Bodin offers context for why the integration will contribute to industrial innovation:
"Massive transformations are happening across industrial sectors, with new solutions displacing legacy toolchains. They are more visual, more interactive, more versatile, more available, more collaborative and more fun to work with. Two factors are driving rapid change. First, this new generation of engineers are digital natives who grew up with 3D games. Second, huge global investments are being committed to digitalisation, artificial intelligence and the creation of more sustainable products. We are thrilled to play a role in this transformation."
About Algoryx Simulation AB
Algoryx was founded in 2007 by four Umeå University researchers. Underpinned by solid science and engineering excellence, Algoryx would disrupt business-as-usual in the tech space with innovative physics simulation solutions designed for virtual engineering. In 15 years, the company has become the trusted provider of responsible technology integrated into tens of thousands of virtual engineering systems for clients worldwide.
Discover more about AGX Dynamics for Unreal Engine
Visit our website to learn more and download a free demo www.algoryx.se. Or contact sales executive Urban Wikman via email: urban.wikman@algoryx.se