Kenneth Bodin, CEO and founder of Algoryx Simulation, has been inducted into the Royal Swedish Academy of Engineering Sciences (IVA). In this new role, he looks to continue pursuing issues related to engineering sciences, competence supply, and more.
December 21, 2022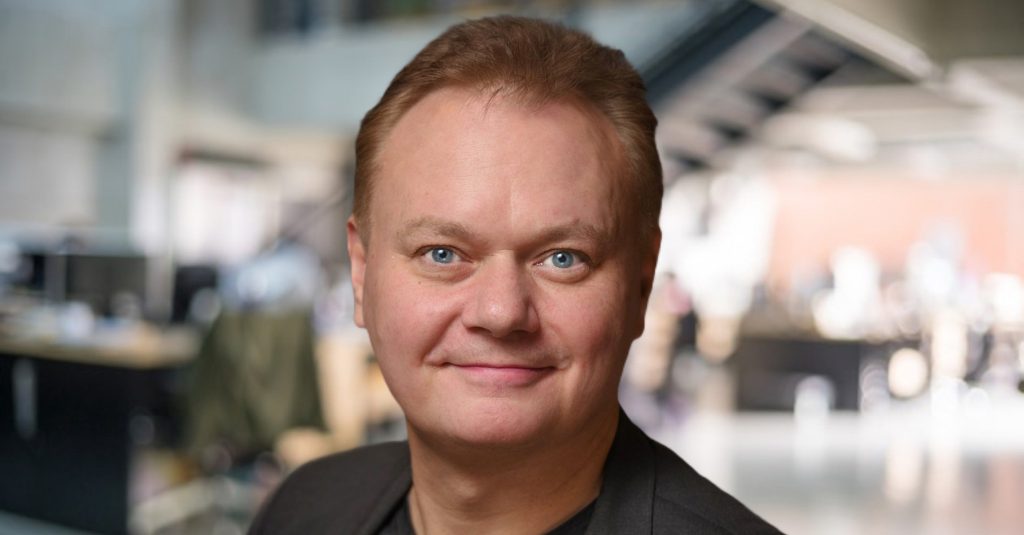 The Royal Swedish Academy of Engineering Sciences (IVA) is an independent expert body that serves to promote engineering and economic sciences and the advancement of business and industry.
With its 1.300 fellows and 250 companies, the IVA brings together many of the most eminent and influential decision-makers, experts, and researchers from technology-based industries, academia, and public administration.
Now Kenneth Bodin, CEO of Algoryx, has been inducted into the IVA alongside 38 other new academy fellows.
"A great honour for me"
Kenneth Bodin is delighted to join the Royal Swedish Academy of Engineering Sciences:
"Of course, this is fantastic news. Being elected into the IVA is a great honour for me."
"I consider this proof that some of the causes and ideas I have championed over the years are being appreciated and supported by others. I take the appointment as a sign of confidence to continue to pursue issues related to the engineering sciences and competence supply, now within IVA's platform."
A decisive network for Sweden's future
Kenneth Bodin states that in his view, IVA is one of Sweden's most important platforms for working with the country's future.
"The engineering sciences play a crucial role for Sweden's exports, our welfare system – and, not least, the huge transition towards more sustainable energy production, resource extraction, and living conditions that is taking place in Northern Sweden right now. IVA's network is decisive for these issues."
The IVA is divided into twelve divisions that focus on different fields within engineering and economics.
Basic science and engineering becoming "increasingly important"
Kenneth Bodin has been inducted into IVA's Basic and Interdisciplinary Engineering Sciences division.
"For me, this area is connected to my identity as a theoretical physicist", he comments.
"Physics is one of the basic technical sciences, and I feel that basic science and engineering have grown closer together in the last few decades.
"It also means that both basic science and engineering have become increasingly important elements in our major societal issues. This is apparent not least in the ongoing debate about sustainable energy supply."
An arena for innovation and collaboration
Among the other new IVA fellows are leaders and experts from some of Sweden's most important leading and emerging companies such as Ericsson, Northvolt, and Polestar. There are also professors from some of Sweden's top Universities, key people from public institutions, and a few international fellows.
Business-wise, Kenneth Bodin notes that his induction into the IVA network is good news for Algoryx Simulation too.
"IVA's network is also valuable for Algoryx. This is an arena where research, industry, society, and the tech sector meet. Being part of this context provides the conditions for both innovation and good collaboration."
---
Related link: