Dr Martin Servin, senior scientist at Algoryx, and also one of the co-founders of the company, has been appointed as scientific advisor to Komatsu Limited.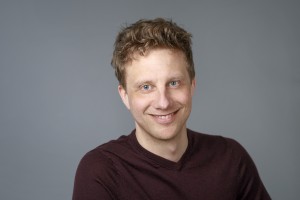 Dr Servin recently attended a meeting in Aachen and Düsseldorf, where Komatsu Limited invited their advisory board for a conference about research and technology development.
Dr Servin is an associate professor and co-director of the UMIT Research Lab at Umeå University, and also works for Algoryx as senior scientist, responsible for the development of discrete element methods and related multiphysics simulations.
Komatsu Ltd, founded in 1921 with its headquarters in Minato Japan, is a multi-national corporation and one the worlds leading manufacturers of heavy construction machines. Komatsu has more than 50,000 employees worldwide. In Umeå, Sweden, Komatsu Forest has its headquarters for development and manufacturing of Valmet forestry machines, a business area with 1,400 employees in total. Umeå is also the home town of Algoryx.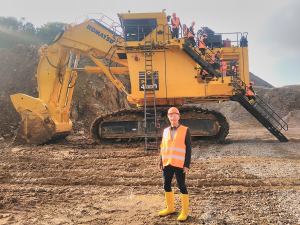 – Networked, collaborating, smart and semi-autonomous machines was a common thread during these days. I was positively surprised that humans have such an important role in Komatsu's vision. They are physically active and work in harmony with smart technology, says Dr Servin.
The scientific advisory board meet annually to discuss technology trends and innovation together with around twenty senior directors of Komatsu, including the CEO and president, chairman, senior vice presidents of research, technology, ICT, as well as Mitsuro Ueno, president and CEO of Komatsu Forest.
– I was impressed by the high level of education and competence of the Komatsu directors. Most have academic degrees in science and technology and are able to discuss new trends in research and technology in detail with the specialists, and from that make qualified decisions about directions and strategy. I actually revised my presentation with more in-depth material about simulation methods, machine learning and virtual commissioning, when I learned that I had such a qualified audience, says Dr Servin.