August 17 2018, Umeå and Västerås, Sweden. Algoryx joins ABB's innovation growth hub SynerLeap. This will allow ABB and Algoryx to further develop their already close relations in the field of physics based realtime simulations with applications in many of ABB's business areas, such as robotics and automation.
Simulation software from Algoryx is already used by many ABB divsions and ABB has selected AGX Dynamics for integration in ABB RobotStudio, their world leading off-line programming platform for industrial robotics, thereby giving automation engineers access to realtime physics simulations of robot cells, robot dress packs and material handling.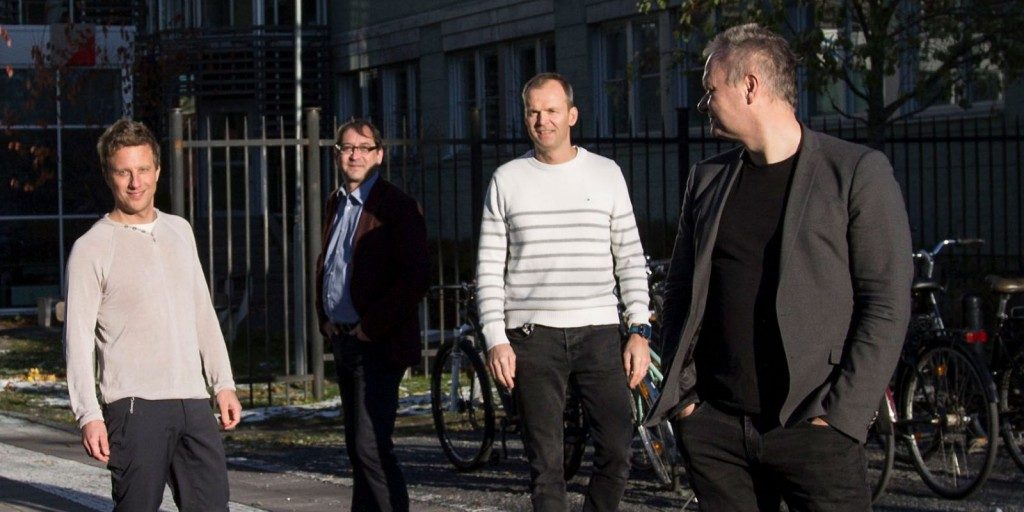 ABB is one of the world's leading technology and industry companies and it is of course an exciting opportunity for us to develop our relations further both with ABB as our customer, but also in joint business development for the global market. Working with ABB can be rather challenging because it is such a huge company and difficult to overview. SynerLeap gives us access to all the relevant decision makers, business developers, specialists and strategic customers. They can even make lab resources of ABB Corporate Research available to us.

Kenneth Bodin, CEO and co-founder of Algoryx
---
Learn more about SynerLeap on their website.
News also available in Swedish.