Are you a smart and creative engineer?
Algoryx Momentum is designed to liberate your potential
Innovation is about freedom. The freedom to apply a fresh view of the world. The freedom to evolve; and to resonate with a greater purpose. Whether you build upon the existing or aim to disrupt and simplify, your innovation emerges through your playful and inquisitive mind-set, through experimentation and rapid learning; and your ability to interact with and influence your peers. Modern simulation technology is key in this dynamic process and provides the freedom to be humanly playful, well-understood and ultimately brilliant.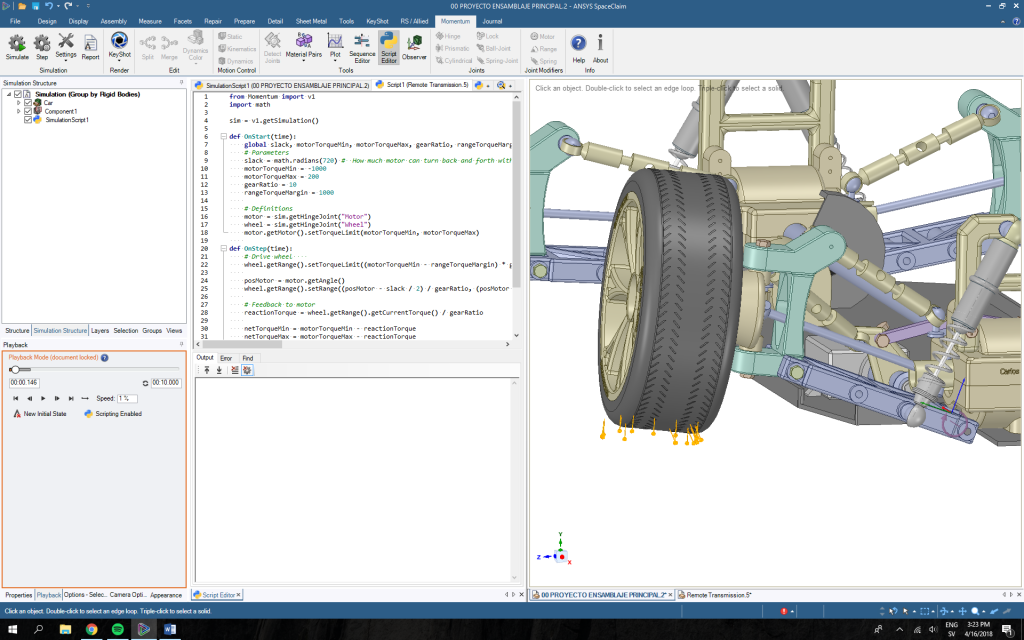 Now featuring Python scripting – Build your own library of controller, post-processing and sensor algorithms.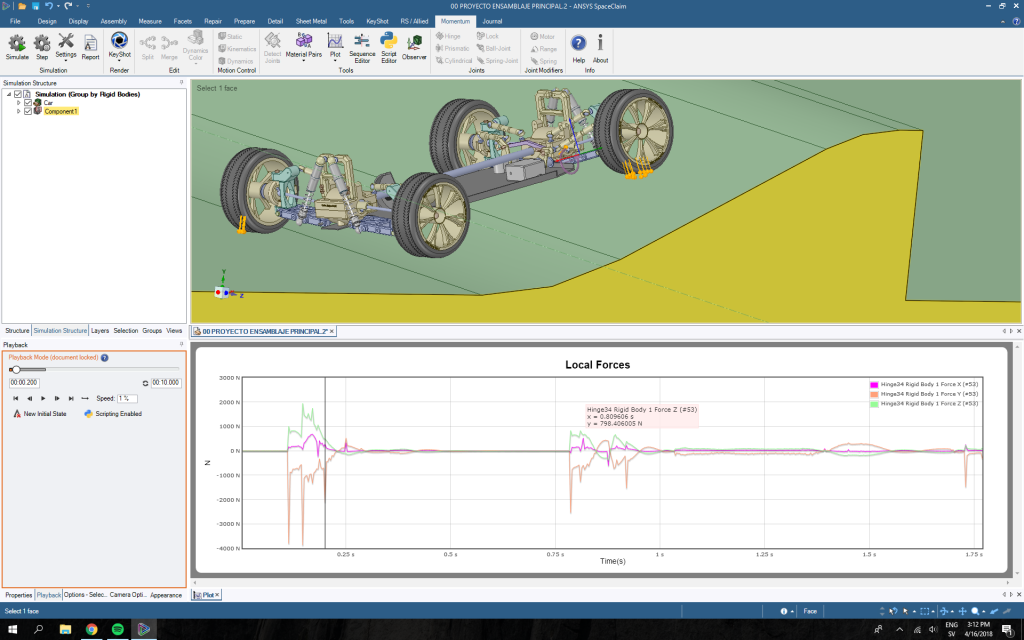 Use dynamic Observer Frames to gauge contact forces, relative motion and detailed load histories.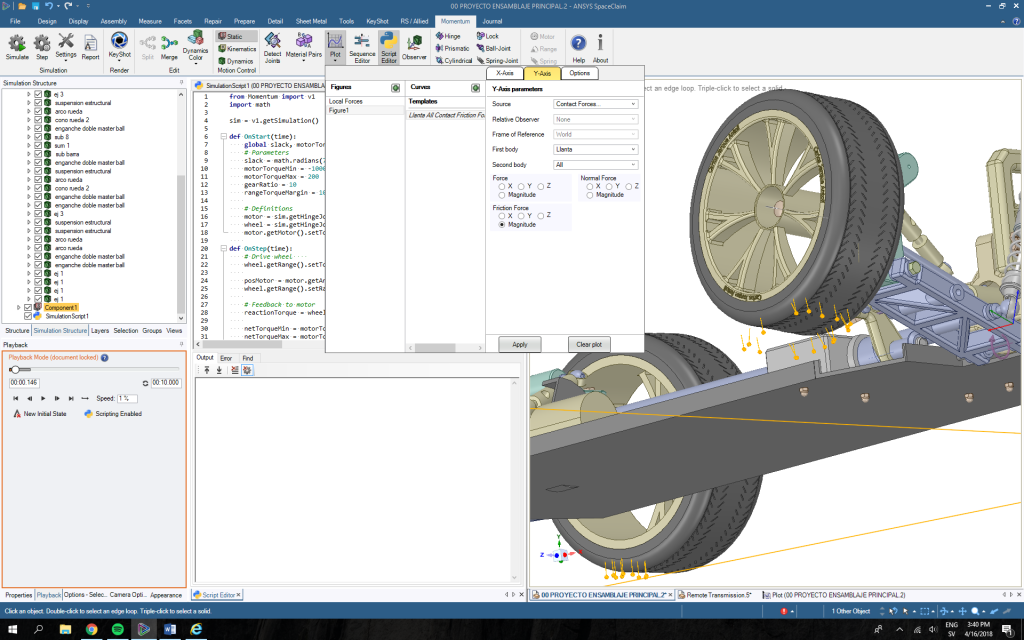 Contact Forces – Have always been there, and are now available for you to measure and control.
New and Improved features in Algorx Momentum
Python Scripting
– Gain deep control of your design and accumulate your in-house algorithms and techniques
Observer Frames
– Gauge, probe and control from any dynamic location
Contact Forces
– Measure and design
And as always, to make you brilliant;
Rich simulations that allow your designs to speak for themselves
State-of-the-art CAD (ANSYS SpaceClaim)
AGX Dynamics unified physics technology
Contact Peter Norlindh for more information about Algoryx Momentum or other Algoryx products and how they can make you brilliant!