What's your thing, simulating Machines or Bulk Materials?
What if they simply were unified…
Gravel, ore, cement, pellets and soil don't do much on their own; and dump trucks, feeders, mixers, pelletizing drums and excavators aren't meant to run empty. Instead, machines and bulk materials interplay dynamically – in Algoryx Momentum Granular. This is the engineering tool where system-level dynamics comes together and these engineers get to show their true colors.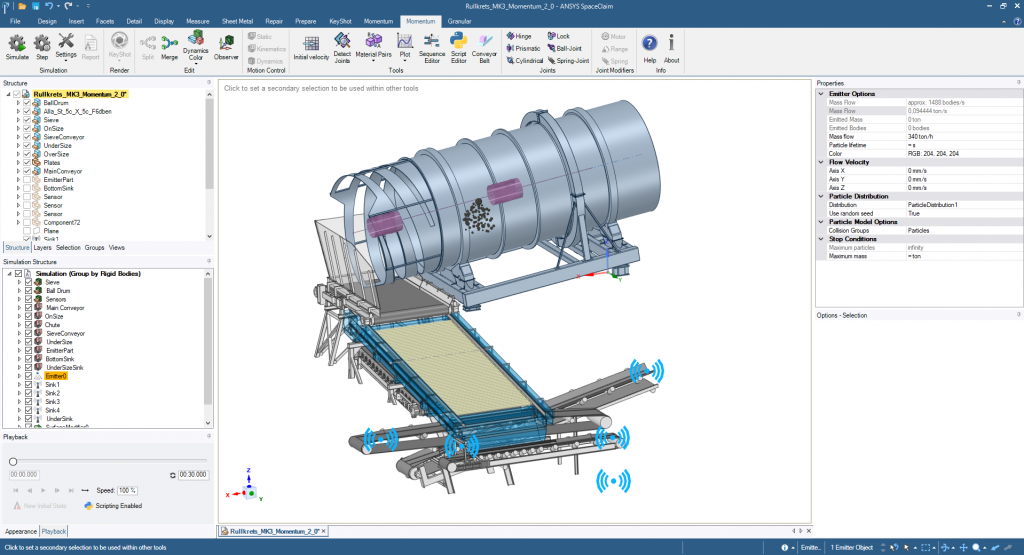 Algoryx Momentum Granular enables strongly coupled Multibody dynamics and Non-smooth Discrete Element simulations …meaning that you can simulate your actual design with incredible accuracy, stability and performance.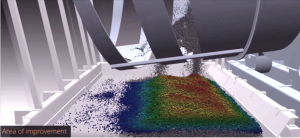 The integral environment is designed for you to Make, Test and Show your most brilliant engineering solutions.
Improved features in Algorx Momentum Granular 2.0
Python Scripting
– Gain deep control of your design and accumulate your in-house algorithms and techniques
Observer Frames
– Gauge, probe and control from any dynamic location
Contact Forces
– Between general 3D bodies
Additionally improved
– Post-processing
– Video generation
– Managing granular matter
– Solver iteration control
And as always, to make you brilliant;
Strongly coupled Multibody Dynamics and Non-smooth Discrete Element Method (NDEM)
State-of-the-art CAD (ANSYS SpaceClaim)
AGX Dynamics unified physics technology
Contact Peter Norlindh for more information about Algoryx Momentum Granular or other Algoryx products and how they can make you brilliant!