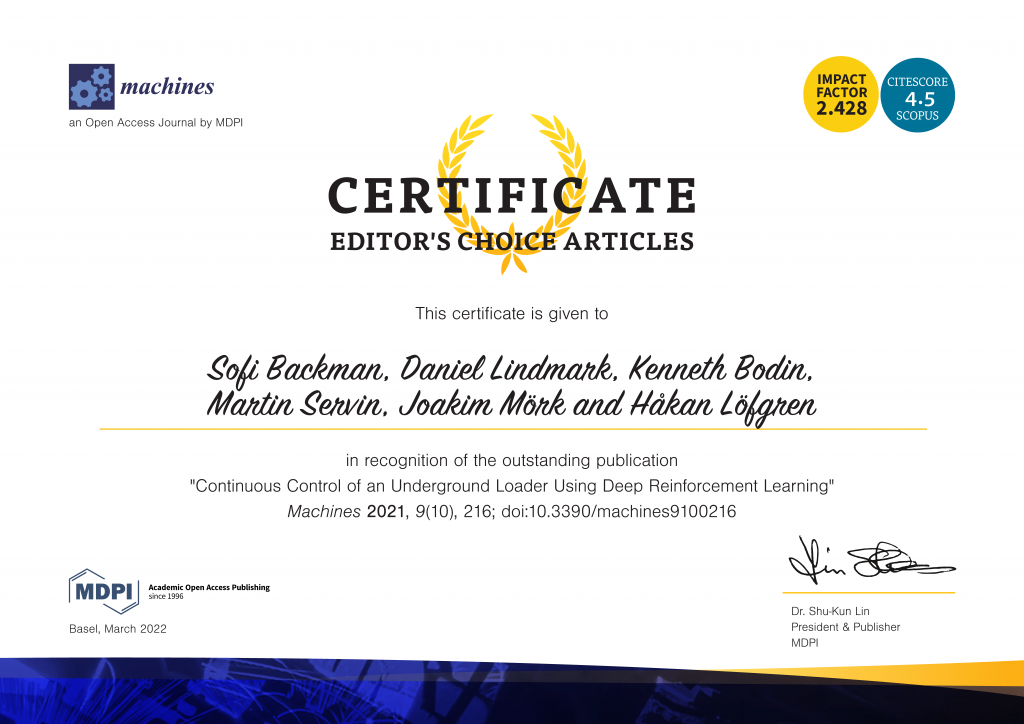 The research paper "Continuous Control of an Underground Loader Using Deep Reinforcement Learning" was published in MDPI Machines in August 2021. We are happy tro announce that this paper has now been selected as an Editor's Choice Article as noteworthy or likely to be of high interest to readers, and comprise key papers that highlight some of the best current research published in Machines. The research was conducted in cooperation between Sofi Backman, Daniel Lindmark, Kenneth Bodin and Joakim Mörk from Algoryx, Martin Servin from Umeå University and Håkan Löfgren from Epiroc.
The project was funded in part by VINNOVA (grant id 2019-04832) in the Integrated Test Environment for the Mining Industry (SMIG) project.
Further information, full access to the paper and videos are available here.